Scott Air Force Base Brazilian Jiu-Jitsu / BJJ
---
Airmen Welcome!
If you're stationed at Scott AFB, Illinois, and in search of a top-notch Brazilian Jiu-Jitsu school, your search ends here at BJJ Lifestyle Academy. Located in Belleville, IL, our school is conveniently located just over 11 miles from Base. It's worth noting that our dojo is proudly sponsored by the U.S. Air Force Special Warfare. We already have a strong community of airmen and their families who train with us, and we welcome anyone who wishes to join our ranks.
At BJJ Lifestyle Academy, we cater to both adults and children, offering comprehensive BJJ instruction in both beginner and advanced gi and no-gi. Whether you or a family member is aiming to improve fitness, learn self-defense, or compete at a national level, we invite you to train with us. Additionally, we're thrilled to inform you that we have a second location in South County St. Louis, MO, which is accessible to all our members.
Come experience the ultimate Brazilian Jiu-Jitsu training environment with us. Join BJJ Lifestyle Academy and embark on your journey to excellence in martial arts.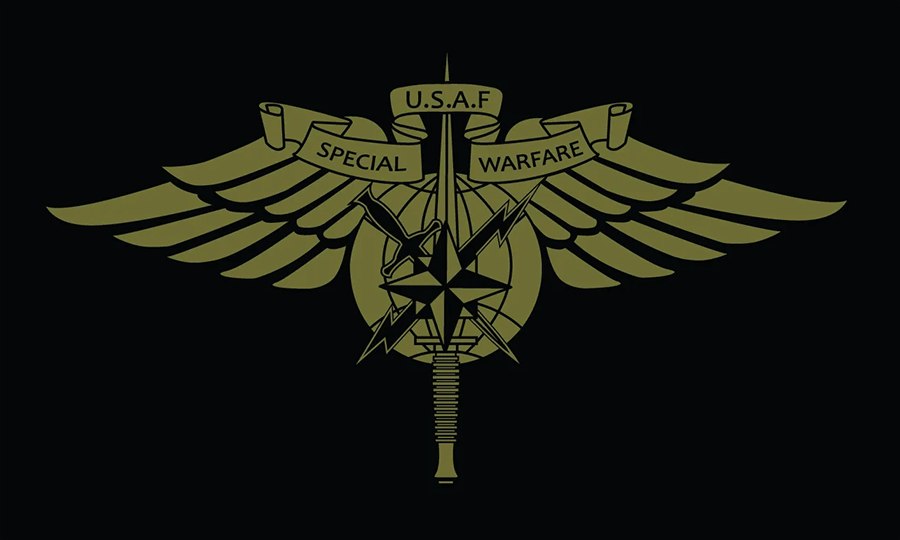 ---
Letter from Bob C. Young, TSgt, USAF:
DEPARTMENT OF THE AIR FORCE
HEADQUARTERS 375TH AIR MOBILITY WING (AMC)
19 Jan 2011
Technical Sergeant Bob C. Young
NCOIC, First Term Airmen Center
375th Force Support Squadron
101 Heritage Drive, Suite 375
Scott AFB IL 62225
Dear Mike Rethmeyer,
Please accept my sincere appreciation for the outstanding support you provided to the men and women of Scott AFB. BJJ Lifestyle Academy has donated hundreds of hours of free combative training to more that three hundred Scott Air Force Base personnel. You and your team volunteered their time to give military members new tools to use during work, physical fitness and home life. The training the military members received will be used to prepare them to make the right decisions while in exhausting and challenging situations. I received nothing but accolades and positive comments about the training the Airmen have received.
Your professionalism and effort have given Airmen at Team Scott tools they can use for the rest of their lives. Thank you for exemplifying the highest standards of leadership and mentorship.
Sincerely,

Bob C. Young, TSgt, USAF
ENABLING COMBAT POWER
---
The US Military & BJJ share several common tenants:
Discipline: Both the military and Brazilian Jiu-Jitsu emphasize discipline as a foundational element. In the military, discipline is crucial for maintaining order, following orders, and executing missions effectively. In Brazilian Jiu-Jitsu, discipline is essential for consistent training, honing techniques, and developing skills.
Training and Skill Development: Both the military and Brazilian Jiu-Jitsu require dedicated training and continuous skill development. Military personnel undergo rigorous training to acquire tactical, physical, and mental skills necessary for their roles. Similarly, Brazilian Jiu-Jitsu practitioners engage in regular training sessions to refine techniques, improve physical fitness, and enhance their grappling skills.
Mental Resilience: Both the military and Brazilian Jiu-Jitsu demand mental resilience. Military personnel are trained to remain composed under stressful situations, adapt to changing circumstances, and overcome obstacles. Brazilian Jiu-Jitsu practitioners face challenges on the mat that test their mental fortitude, perseverance, and ability to think strategically.
Teamwork and Camaraderie: Both the military and Brazilian Jiu-Jitsu foster a sense of teamwork and camaraderie. In the military, teamwork is vital for successful missions, as individuals must collaborate, communicate effectively, and trust their teammates. Brazilian Jiu-Jitsu also promotes teamwork through partner drills, sparring sessions, and the shared pursuit of improvement, creating a supportive community of practitioners.
Focus on Defense: While the military focuses on defending the nation and its interests, Brazilian Jiu-Jitsu places significant emphasis on self-defense. Both prioritize protecting oneself and others, understanding situational awareness, and employing effective defensive strategies.
Respect and Integrity: Both the military and Brazilian Jiu-Jitsu value respect and integrity. Military personnel are expected to uphold a code of conduct, show respect to superiors, peers, and subordinates, and act with integrity. In Brazilian Jiu-Jitsu, practitioners are encouraged to demonstrate respect for instructors, training partners, and the art itself, while maintaining personal integrity on and off the mat.
While the contexts and specific applications differ, these shared principles highlight the alignment between the US military and Brazilian Jiu-Jitsu, promoting personal growth, resilience, and the development of valuable life skills.