Belleville, Illinois BJJ Lifestyle Academy Location
With two locations, one in Belleville, Illinois and one in St. Louis, Missouri, we make it easy for you to get your Brazilian Jiu-Jitsu training in no matter what side of the river you're on. As a student of BJJ Lifestyle Academy, you are welcome to attend classes at either location, giving you the flexibility to choose the days and times that work best for you. We take pride in our commitment to delivering high-quality instruction that is tailored to your needs and goals.
Belleville School Address:
BJJ Lifestyle Academy | Belleville
5308 North Belt West
Belleville, IL 62226
Get Directions »
Phone: 314-780-4222
Email: mmabelleville@gmail.com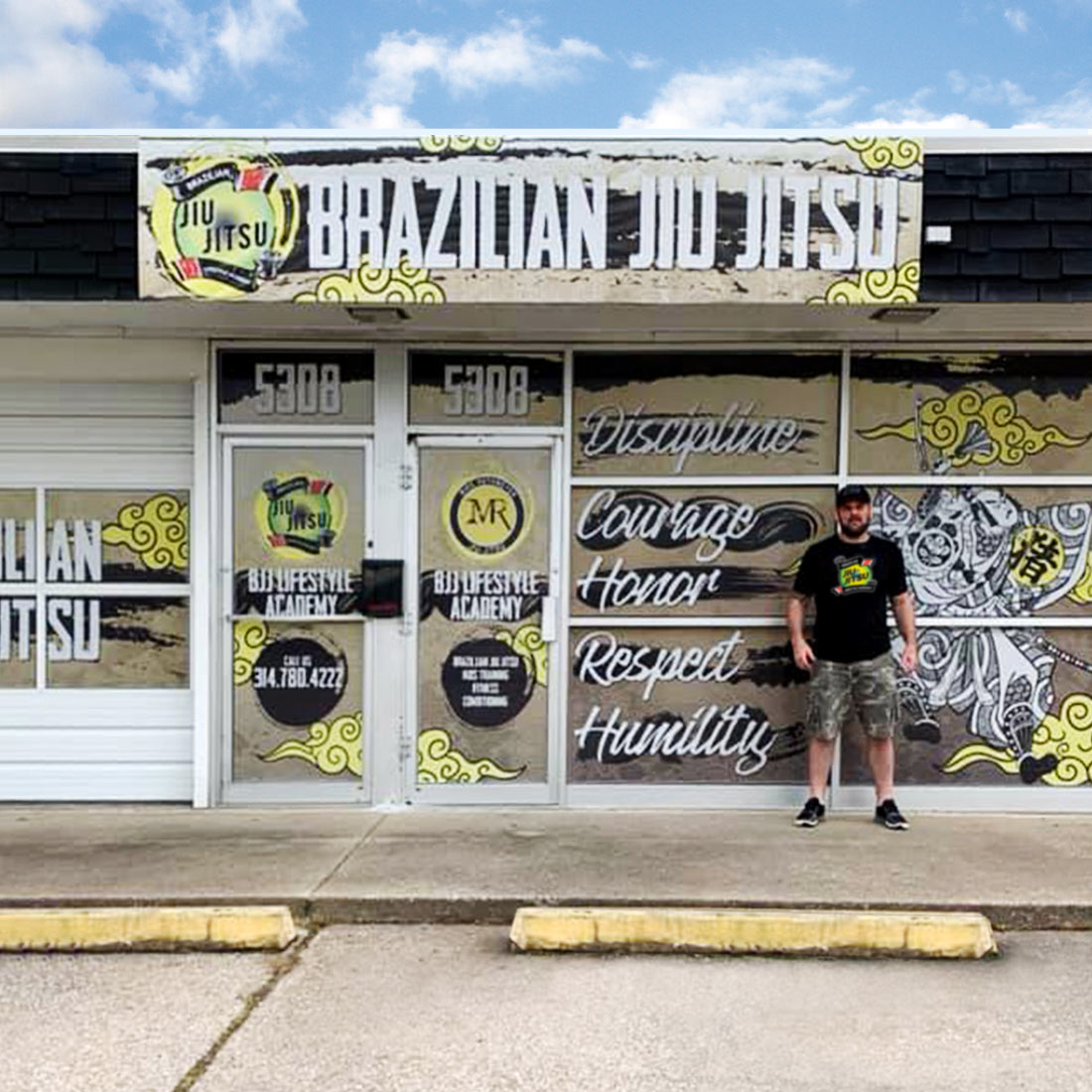 ---
Belleville, IL Schedule: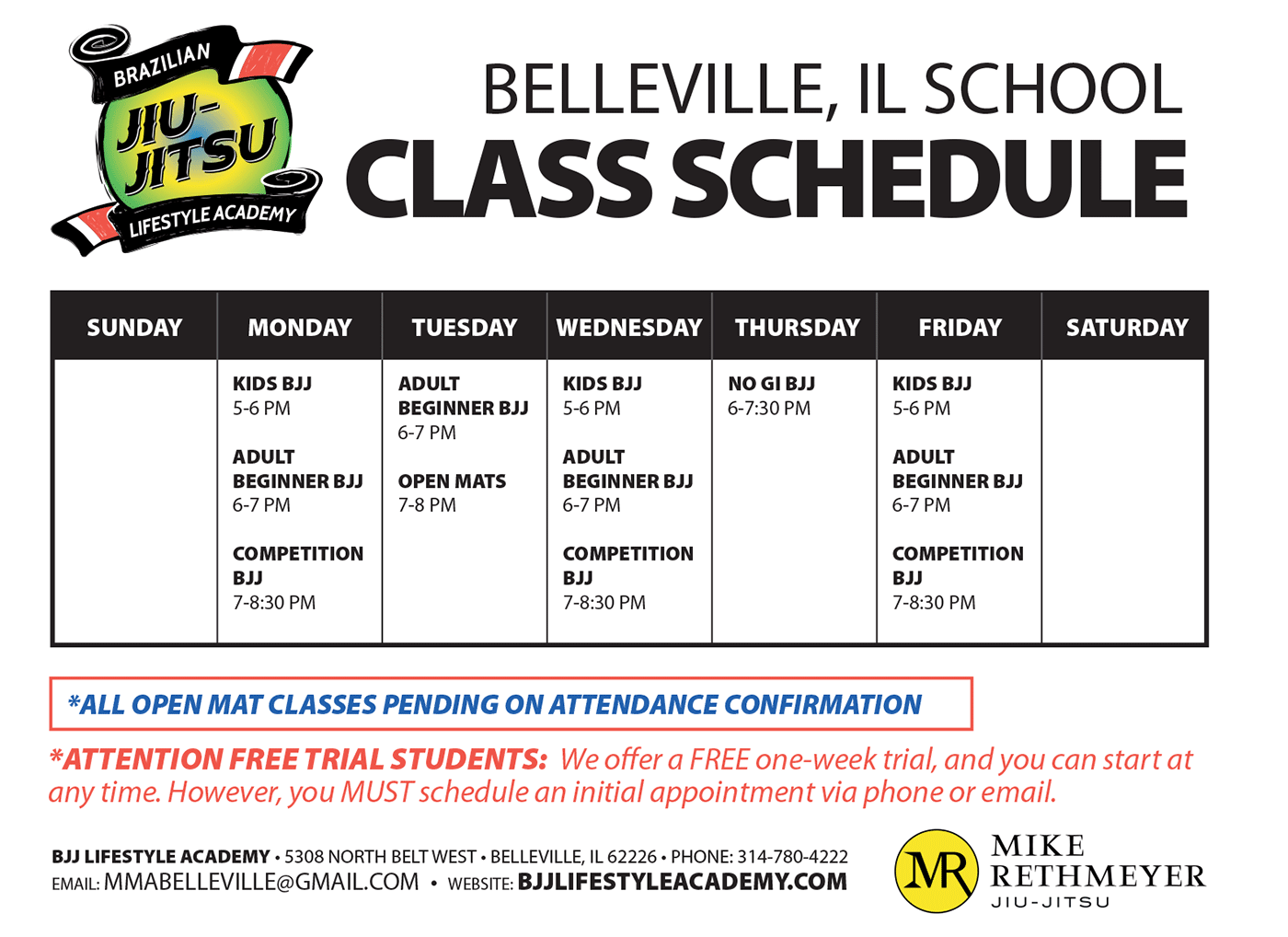 ---
You are Invited to a FREE WEEK BJJ TRIAL in Belleville, IL
We're excited to share that we offer premier Brazilian Jiu-Jitsu instruction and would love for you to join us for a FREE TRIAL. We totally understand if you want to get a feel for what our training is like before fully committing, so we welcome you to come check us out. You can start at any time, however, you MUST schedule an initial appointment via phone or email. Simply select a time that works for you from our schedule above, and show up ready to learn and have fun!
*Please note that you will be required to sign a release on-site prior to participating in the class, and if you are a minor you will need a guardian's signature. Don't worry, it's a quick and easy process and our staff will be happy to assist you. Or, download it below, print it out, sign it, and bring it in with you.

Don't worry if you don't have a Gi or No Gi gear just yet, just wear comfortable athletic gear without pockets or zippers for your first class. We can't wait to meet you and introduce you to the world of Brazilian Jiu-Jitsu. See you soon!