Our Instructors
---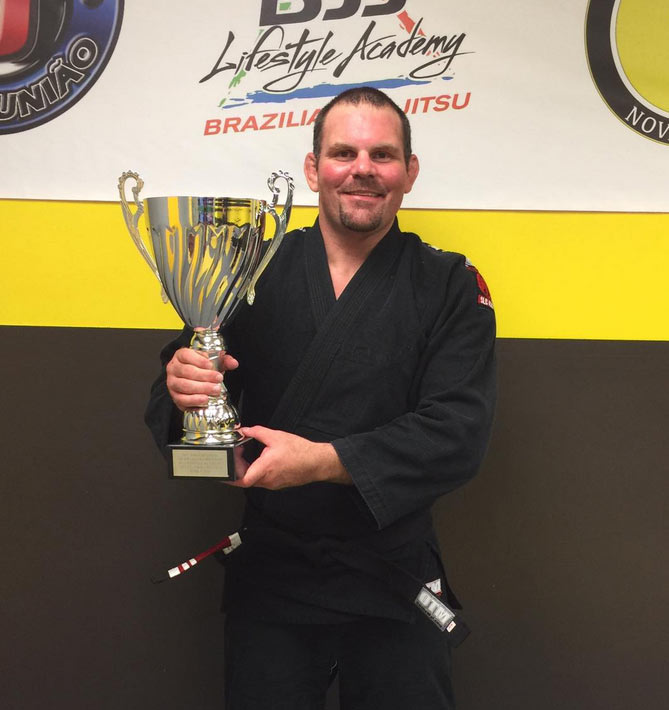 "Brazilian" Mike Rethmeyer
Head Coach
3rd Degree Black Belt under Leo Pechana. 20 time International Brazilian Jiu-Jitsu Federation (IBJJF) medalist. As a black belt, Professor Mike won several titles including a 1st Place at Pan-American Championship and 3rd Place at the World Championship and 7 times International Open Champion.
---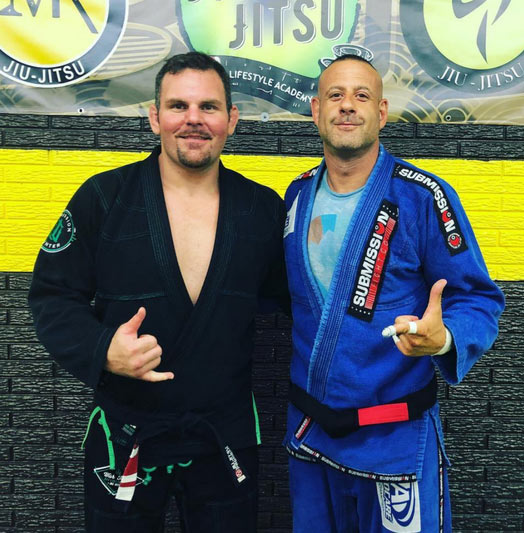 Morgan Freed
Assistant Coach & 1st Degree Black Belt
Morgan started his martial arts journey at the age of 24 while in the Navy. After a traumatic experience when he was attacked and ended up in the hospital. Determined to never be a victim again, Morgan began training in martial arts regularly. He started practicing both Muay Thai and Brazilian Jiu-Jitsu simultaneously and fell in love with both sports. Morgan is a seasoned competitor, having participated in numerous Jiu-Jitsu tournaments, including NAGAs, FUJIs, and Grappling Industries tournaments. His hard work and dedication paid off, as he placed 1st or 2nd in all competitions he entered up to the brown belt level.
In addition to his martial arts experience, Morgan is also a prior military service member who brings his discipline and leadership skills to his teaching style. Under the mentorship of Brazilian Mike, Morgan leads and teaches his classes with enthusiasm and love, always striving to share what he has learned with his students.
---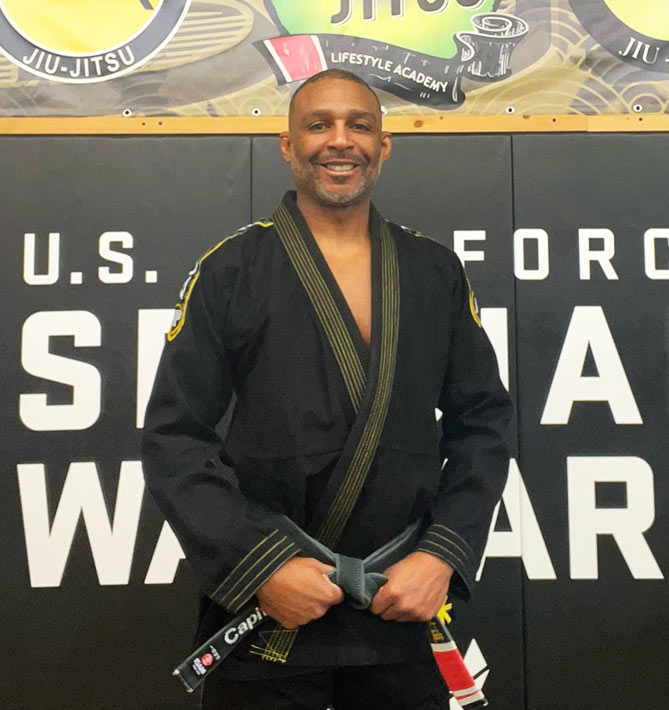 Anthony Byrd
Assistant Coach & 1st Degree Black Belt
Anthony Byrd is a highly accomplished individual who has dedicated over 12 years of his life to Brazilian Jiu Jitsu. He has attained the rank of first-degree black belt and has achieved multiple IBJJF weight and Open Class medals. Anthony's success extends beyond local competitions, as he has also placed second in No Gi Worlds (Masters) and twice in No Gi Pan Open Class (Masters).
Anthony is also a certified Defensive Tactics and Firearms Instructor. Anthony is passionate about sharing his knowledge with others and is a respected middle school wrestling coach. His impressive accomplishments in both competition and instruction are a testament to his dedication, discipline, and expertise.
---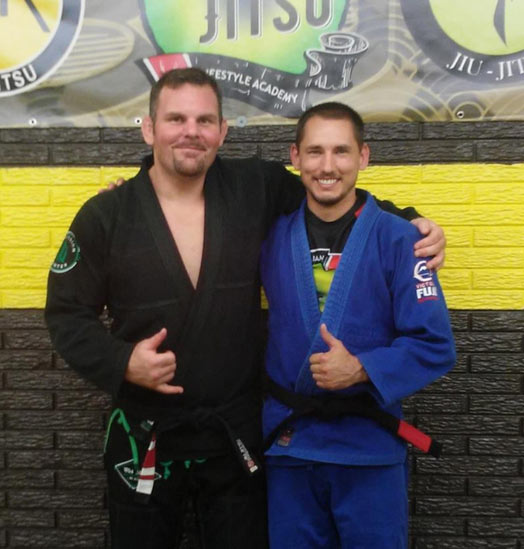 Neal "Zen Master" Winkler
Assistant Coach & 1st Degree Black Belt
Neal began his journey in martial arts at the age of nine, eventually finding his way to Brazilian Jiu-Jitsu and earning a black belt under Mike Rethmeyer. His focus is on advanced basics, enjoys gi-and no-gi, and making fun of butt-scooters.
---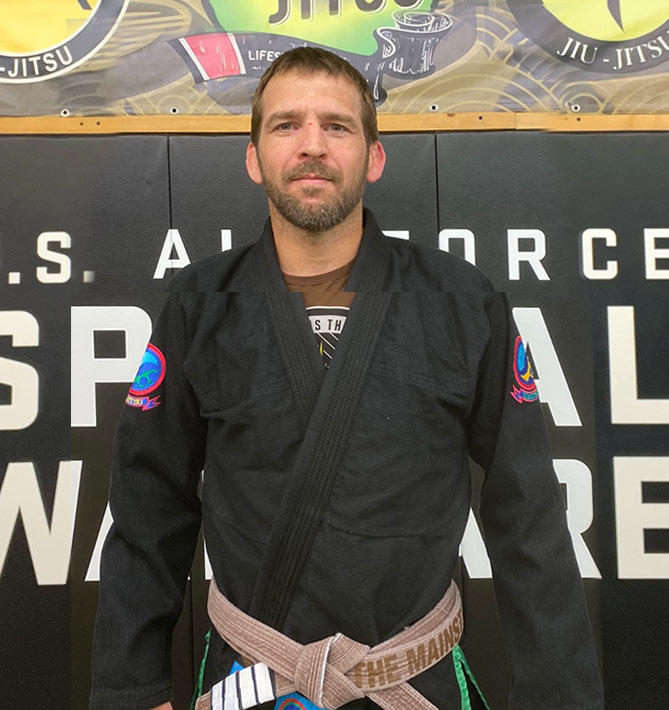 Bart Johnson
Assistant Coach / Brown Belt
Bart, also known as "Dr House," is a carpenter/contractor by day and a Jiu Jitsu brown belt by night. He has been training at BJJLA with Coach Mike for almost a decade, and he considers it one of the best decisions he has ever made. Bart cannot imagine his life without Jiu-Jitsu, and once he walks through the door to train, the outside noise disappears. He finds it therapeutic to forget about life's problems and stresses, burn anxious energy, and walk out clear-headed and mentally at ease. Bart has learned valuable lessons on the mats that translate to his life off the mats. The benefits are numerous and extend beyond learning to fight or self-defense. Bart encourages others to come and train to discover these benefits for themselves.
---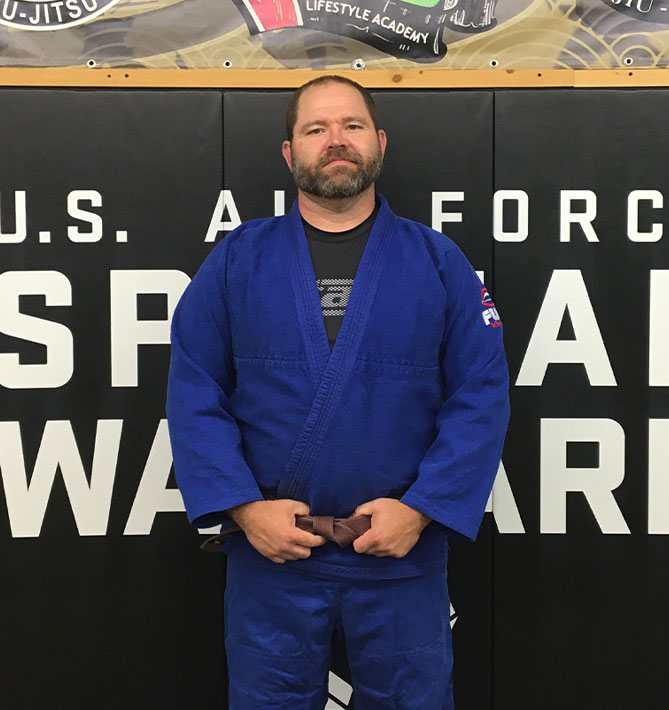 Josh Ott
Assistant Coach / Brown Belt
Josh began his jiu jitsu journey with Mike Rethmeyer in 2016. Since then, he has regularly competed in regional and international jiu jitsu competitions with various organizations throughout the Midwest. He has medaled in IBJJF, Fuji, AGF, NAGA, and other competitions, to name just a few.
In addition to jiu jitsu, Josh has a background in wrestling and played NCAA football. His teaching style focuses on the fundamentals of jiu jitsu that translate across both Gi and no-Gi and can be easily utilized in self-defense situations. Josh currently runs the Monday, Wednesday, and Friday morning classes, which are open to all skill levels.
---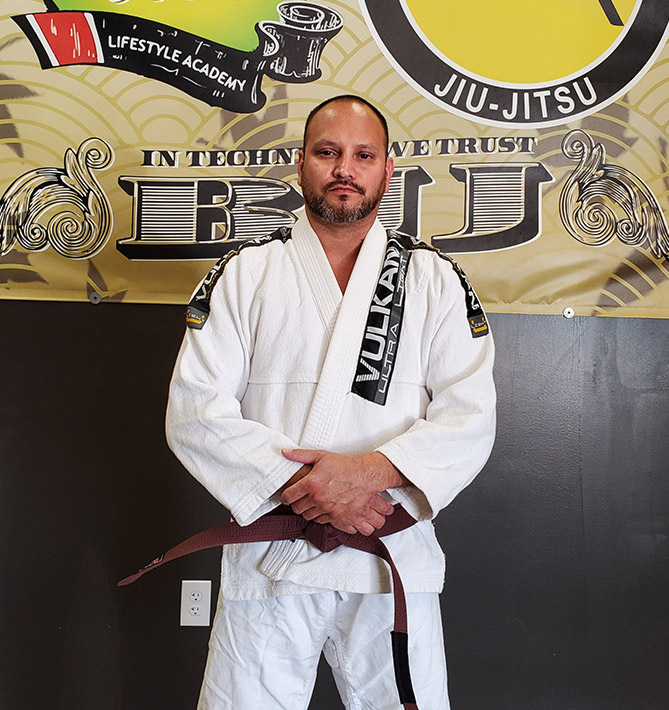 John Palos
Assistant Coach / Brown Belt
John Palos is a BJJ brown belt Under Professor Michael Rethmeyer. John started training martial arts at the age of 15. He began training Brazilian Jiu-Jitsu in 2001. He trained and competed until 2005 and took a 8 year hiatus from Jiu-Jitsu. He started training at BJJ Lifestyle Academy in 2014 and has been with us ever since.
---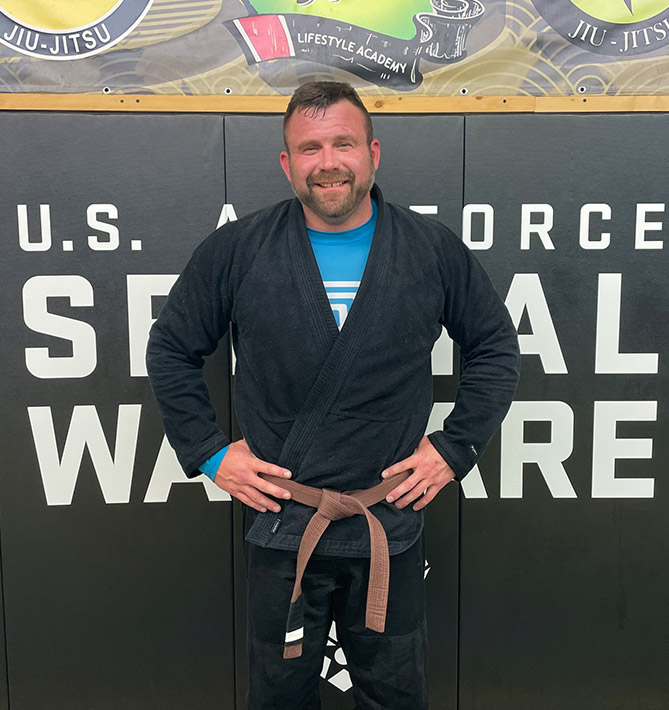 Matt Travers
Assistant Coach / Brown Belt
Matt has been a student at BJJ Lifestyle Academy for more than a decade. Starting Jiu Jitsu was one of the best decisions he had ever made. The martial art has given him more confidence and has helped him handle the pressures of everyday life. According to him, Coach Mike Rethmeyer is one of the best coaches in the field and has created an incredible atmosphere where the students feel like family. Those interested in learning Jiu-Jitsu and experiencing the supportive community at BJJ Lifestyle Academy are sure to benefit, according to Matt.
---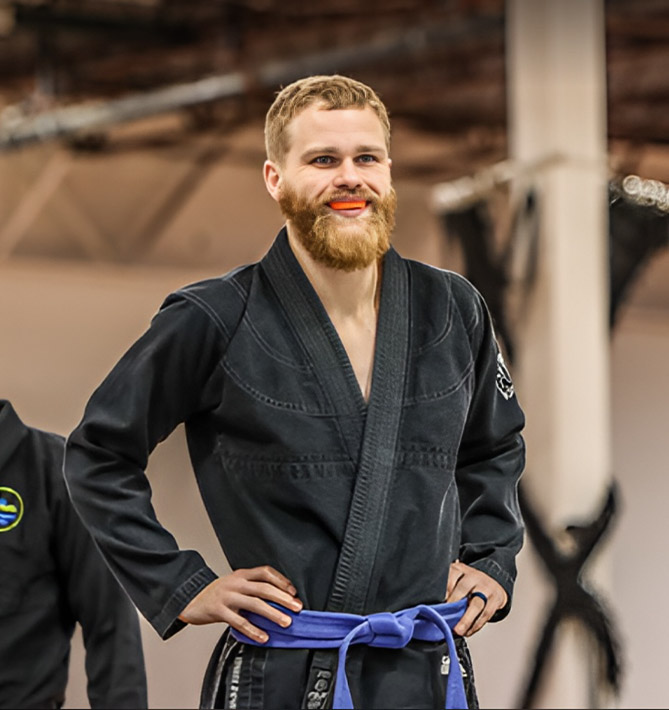 AJ Reeves
Assistant Coach / Purple Belt
Meet A.J., a passionate beginners and fundamentals coach at our South County St. Louis location. As a purple belt with years of experience training and competing at various skill levels, A.J. brings a personal approach to the mat and ensures that every student feels motivated in their journey. Join his Monday night class and experience a fun and inspiring way to learn Brazilian Jiu-Jitsu fundamentals. Let A.J. help you grow your skills and reach new heights.
---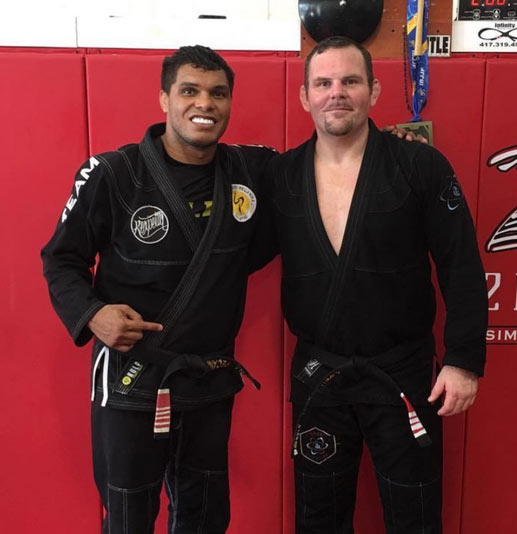 Professor Leo Peçhana
3-Time World Champion, Kronos BJJ, NULP
Leonardo Peçanha, a celebrated figure in the world of Brazilian Jiu-Jitsu, earned his black belt under the esteemed tutelage of Master Wendell Alexander Cavalcante Lago, commonly known as Dell. A formidable athlete during the early 2000s, Peçanha was widely recognized as one of the top talents to emerge from the famed Nova União fight camp in the realm of grappling. Peçanha later expanded his horizons by transitioning to mixed martial arts (MMA), showcasing his exceptional skills in the cage. Alongside his success as a professional fighter, he also found his calling as a jiu-jitsu instructor. He honed his craft while residing in the United States and has since earned a reputation as an exceptional mentor and coach.
With his wealth of experience and expertise in both MMA and Brazilian Jiu-Jitsu, Peçanha has become a respected authority in the martial arts community. As the founder of the Kronos BJJ team, he continues to inspire and shape the next generation of athletes, passing on his knowledge and passion for the art of Brazilian Jiu-Jitsu.